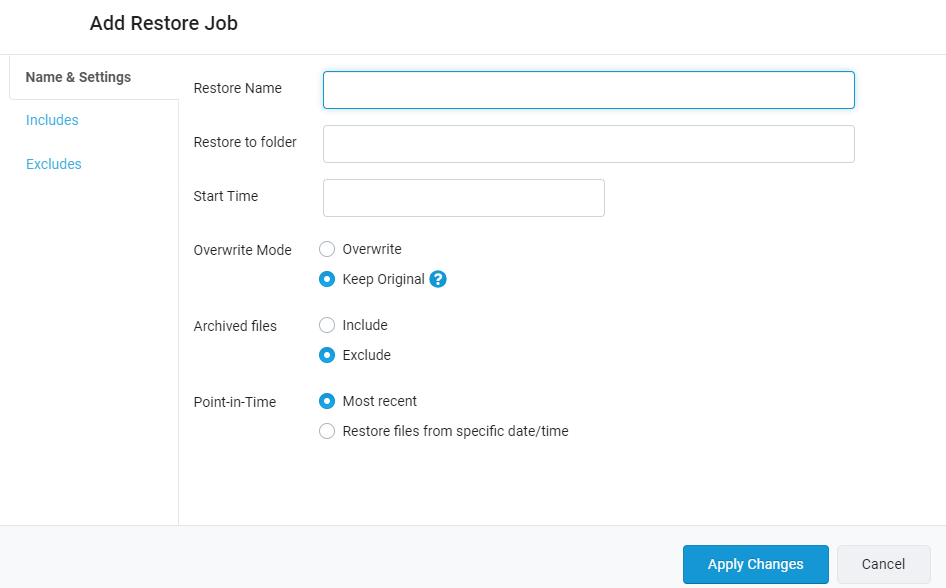 Restore Name: Label for the restore job.
Restore To Folder: This is the destination path and should follow the proper path syntax for your device.
Start Time: Do not modify this field if you want the restore job to start immediately after settings are applied. You can schedule the restore job to run in the future.
Overwrite Mode: Select to overwrite files if the same file name is detected at the destination location.
Archived Files: Archived data is kept in ElephantDrive according to the archiving rules set for your backup jobs. ElephantDrive can keep locally deleted files.
Point-in-Time: In most cases, not applicable, so we recommend contacting us (support@elephantdrive.com) before configuring a point-in-time restore. In general, a point in time can be selected and ElephantDrive will restore all backups (if available) from that point in time.
* If your restore job does not automatically launch after applying changes, then please manually restart the ElephantDrive client on your device.