This article features references to our old branding, but the instructions in this article are still relevant.
If you encounter any issues or if you have any questions, please create a support ticket.
Payment by Purchase Orders (PO) is available for our Enterprise Yearly plans.
Please note that this type of payment is only available for businesses and filling in the company name is mandatory when providing billing information during the purchase process.
Payments are processed via 2Checkout, our payment processor.
Here is the process to set up a PO order.
Contact

bizdev@elephantdrive.com

indicating the desired capacity of your Enterprise Yearly subscription.
We will send you a link by email to start the PO generating process.
After clicking that link, you will be redirected to our checkout page and you will be able to select Purchase Order as a payment method (PO is not available when subscribing directly through our website).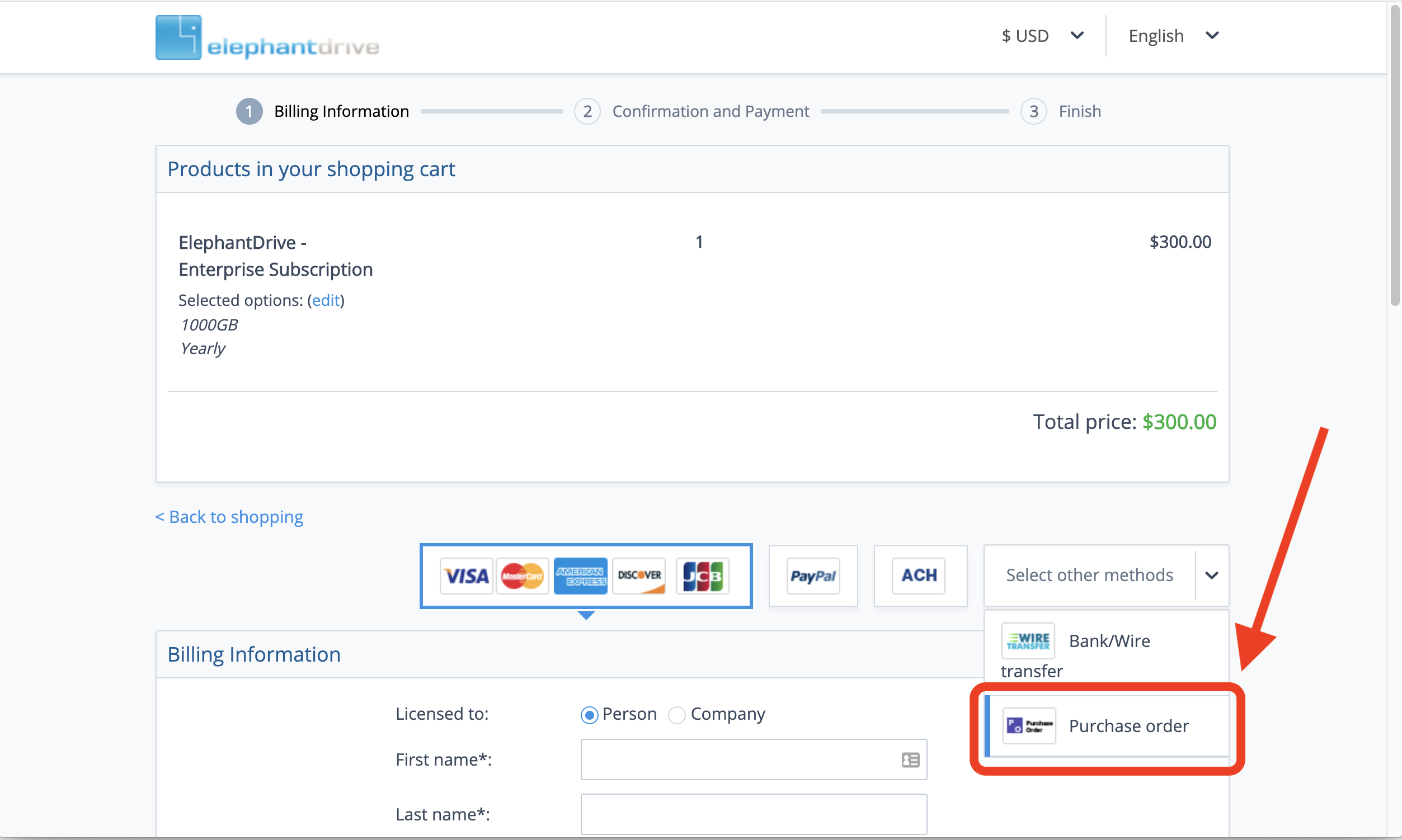 Fill in your information and validate the order.

You will have the option of setting your own personal identifiers for the order/product to track and manage purchases in your own system.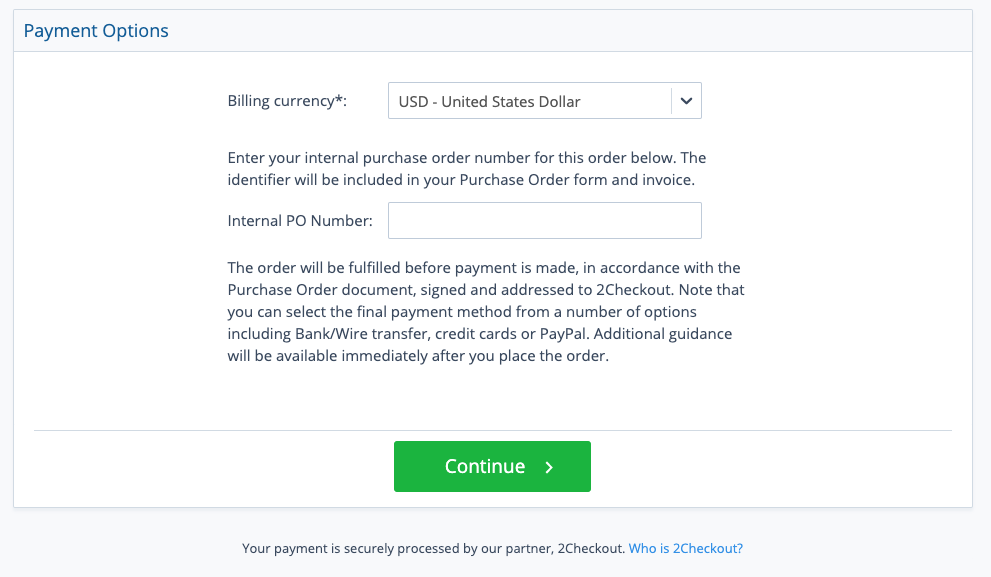 2Checkout will register the order.
You will receive a Finalize your payment email with a pre-filled Purchase Order form that you must sign and send back to 2Checkout, by fax, email, or upload it directly via a secure connection.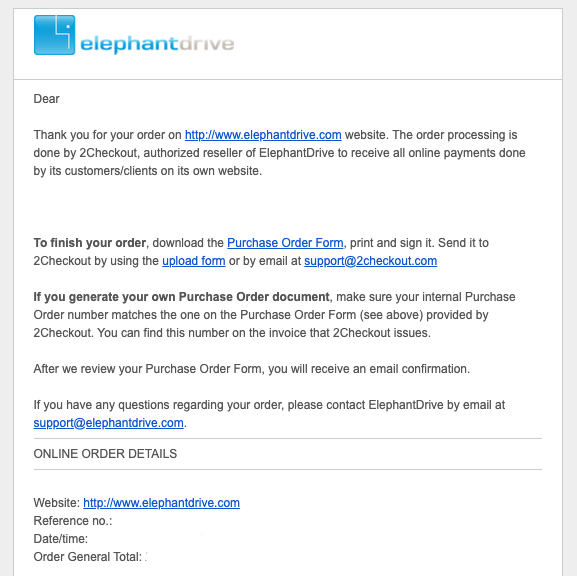 2Checkout will verify the order
ElephantDrive will confirm the PO and you will receive an email with instructions on how to finalize the payment.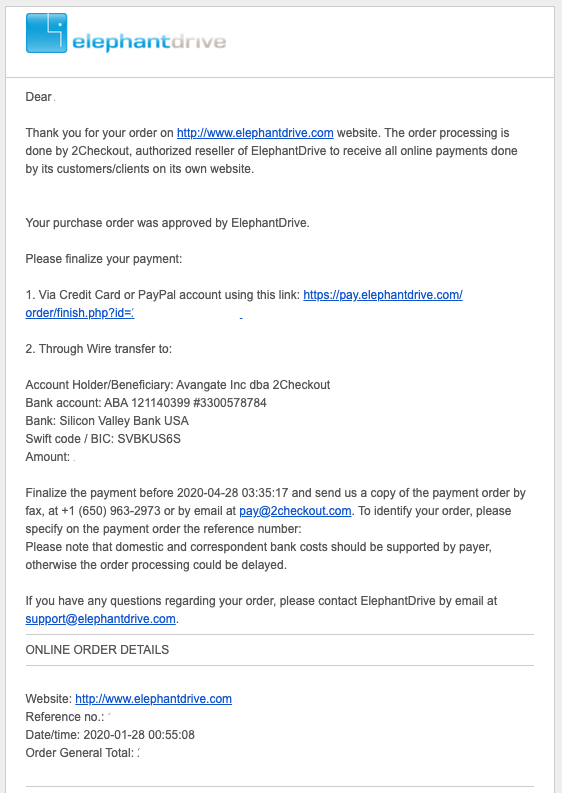 You will be able to finalize payment via our available payment methods:

Credit/debit card
PayPal
Check
Bank / Wire transfer (Using the information below.)
For 2Checkout Inc.:
Account Holder/Beneficiary: 2Checkout INC
Bank account: 3300578784
Bank: Silicon Valley Bank
Swift Code / BIC: SVBKUS6S
Routing number/ABA: 121140399