Overview
ElephantDrive application offers simple, secure, and automatic backup for your files in the cloud. Backups can be restored and downloaded at any time.
ElephantDrive is already available in the Asustor App Central, but if you wish to upgrade to the latest version available, please follow the steps outlined below.
1. Download the ElephantDrive Installation package
Download the appropriate installation package, based on your device's processor's architecture.
2. Install ElephantDrive
Go to Main Menu > App Central
Click Management > Manual Install
Click Browse and select ElephantDrive binary you downloaded in step 1, then click Upload.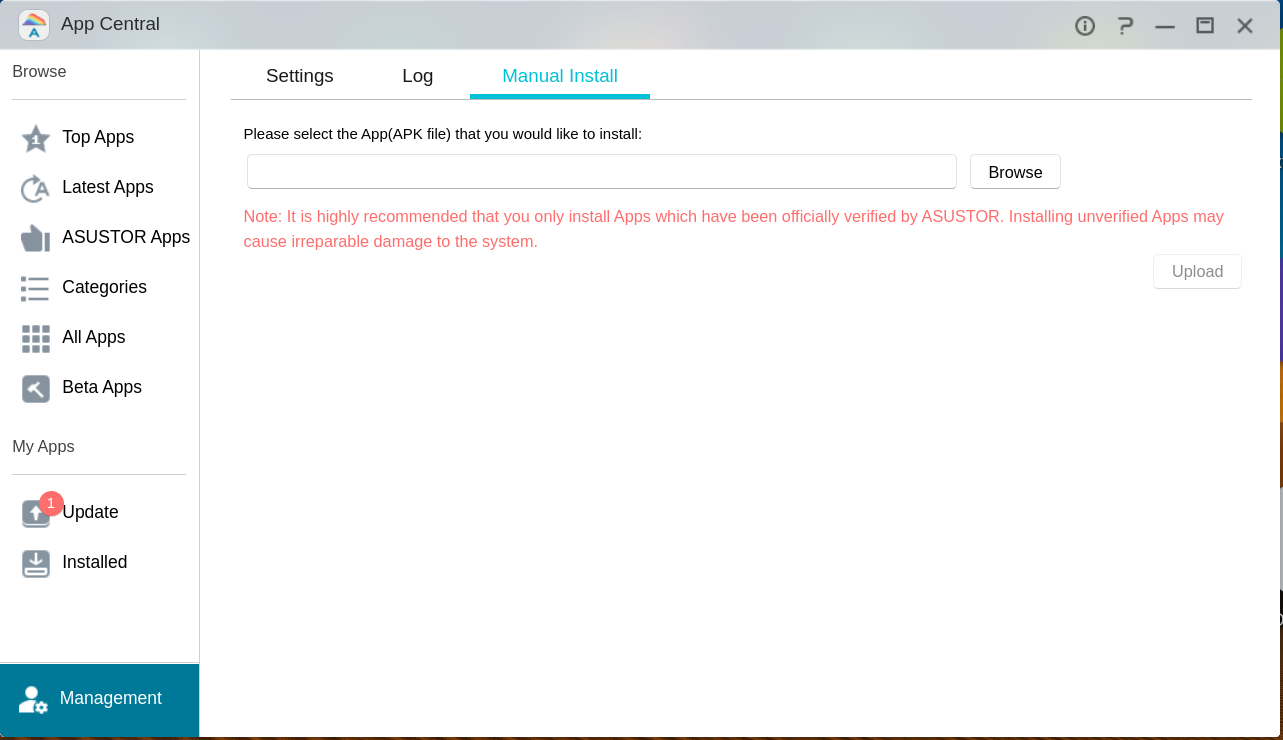 Tick the checkbox and click Install.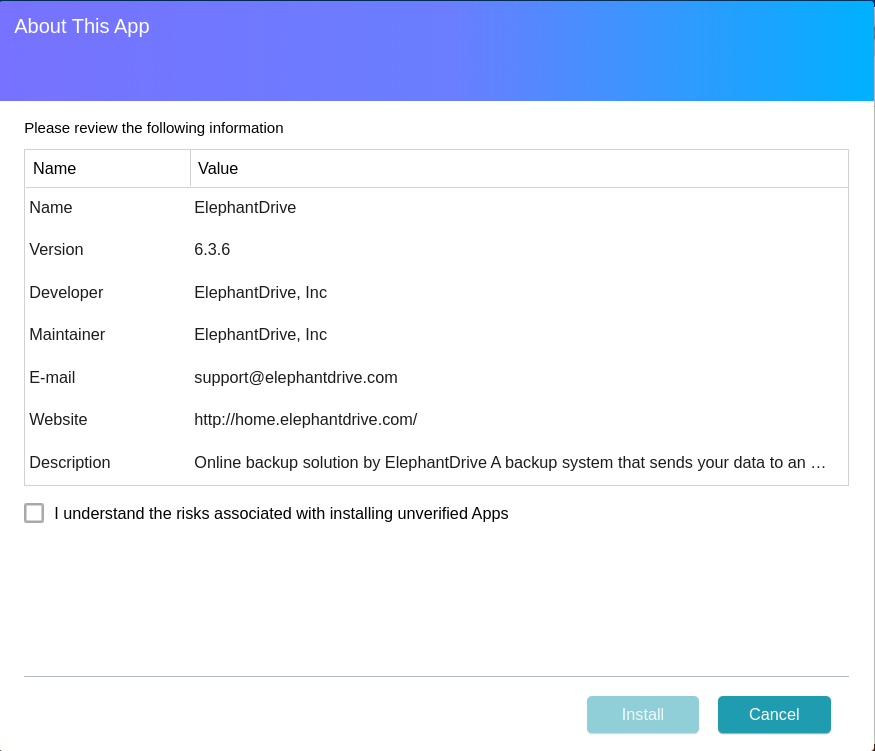 Once the installation is complete, ensure the ElephantDrive is running, checking the Installed apps in App Central.