If necessary, please scroll down, skipping the numbered list of instructions below, to install an app manually. It might also be necessary to first uninstall any previous versions of ElephantDrive before moving forward.
Connect to your WD device and log in as admin.
Navigate into the Apps tab.
Find ElephantDrive in the App Store.
Install ElephantDrive and reboot your device.
Navigate back into the Apps tab to launch ElephantDrive.
Configure ElephantDrive and Login.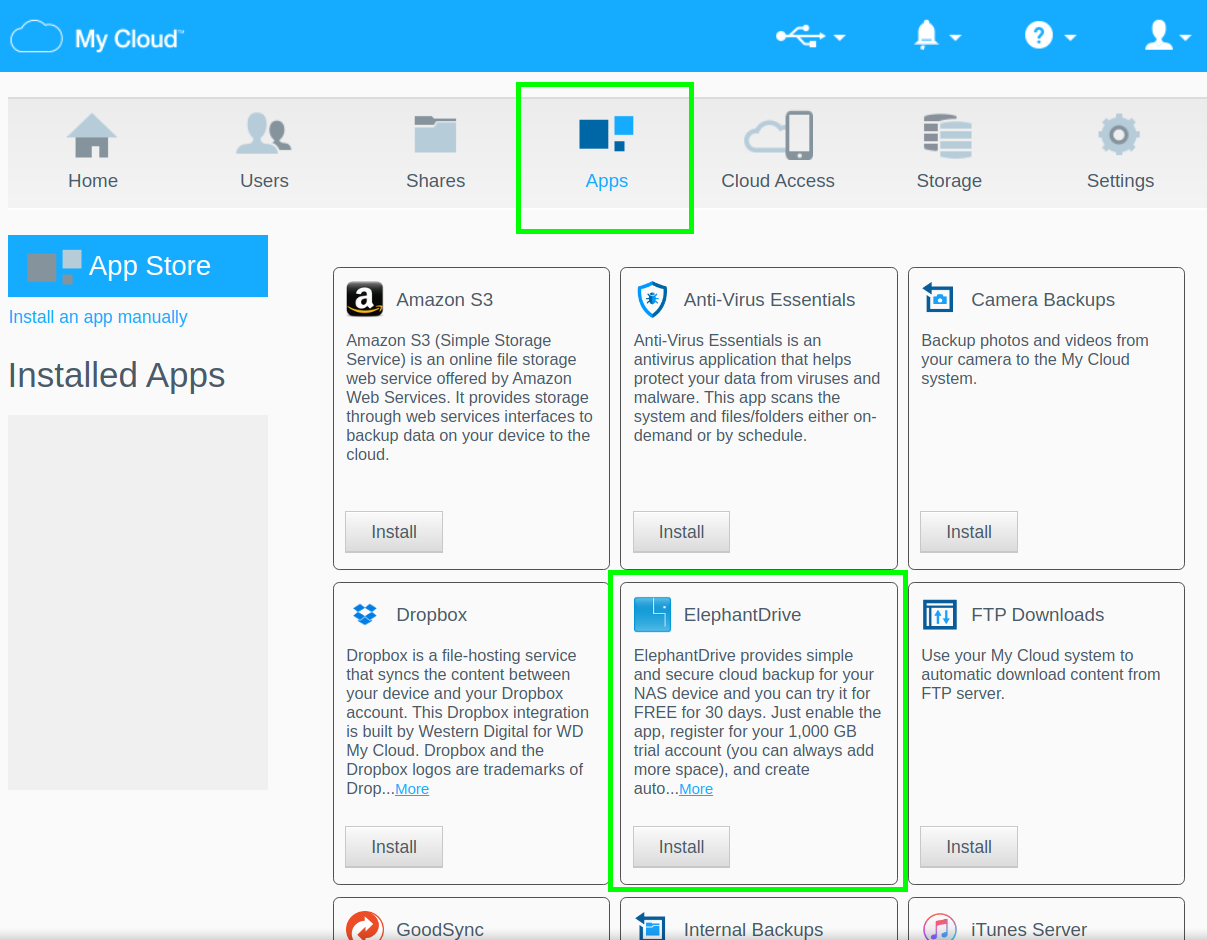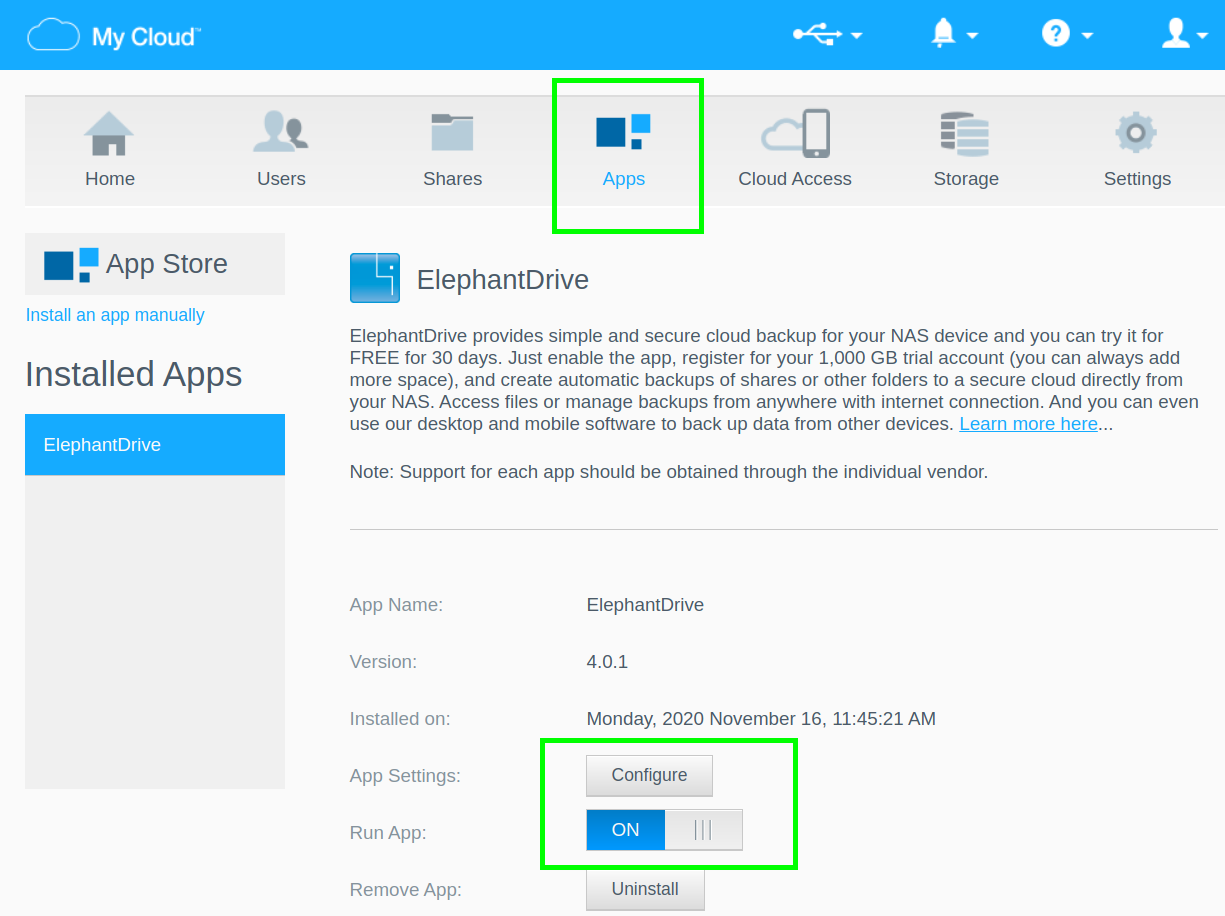 Install an App Manually
If, for some reason, ElephantDrive is not available in the App Store and/or cannot be installed via the App Store, then you can use the packages available below to manually install the correct version of ElephantDrive by using the "Install an app manually" option in the Apps tab.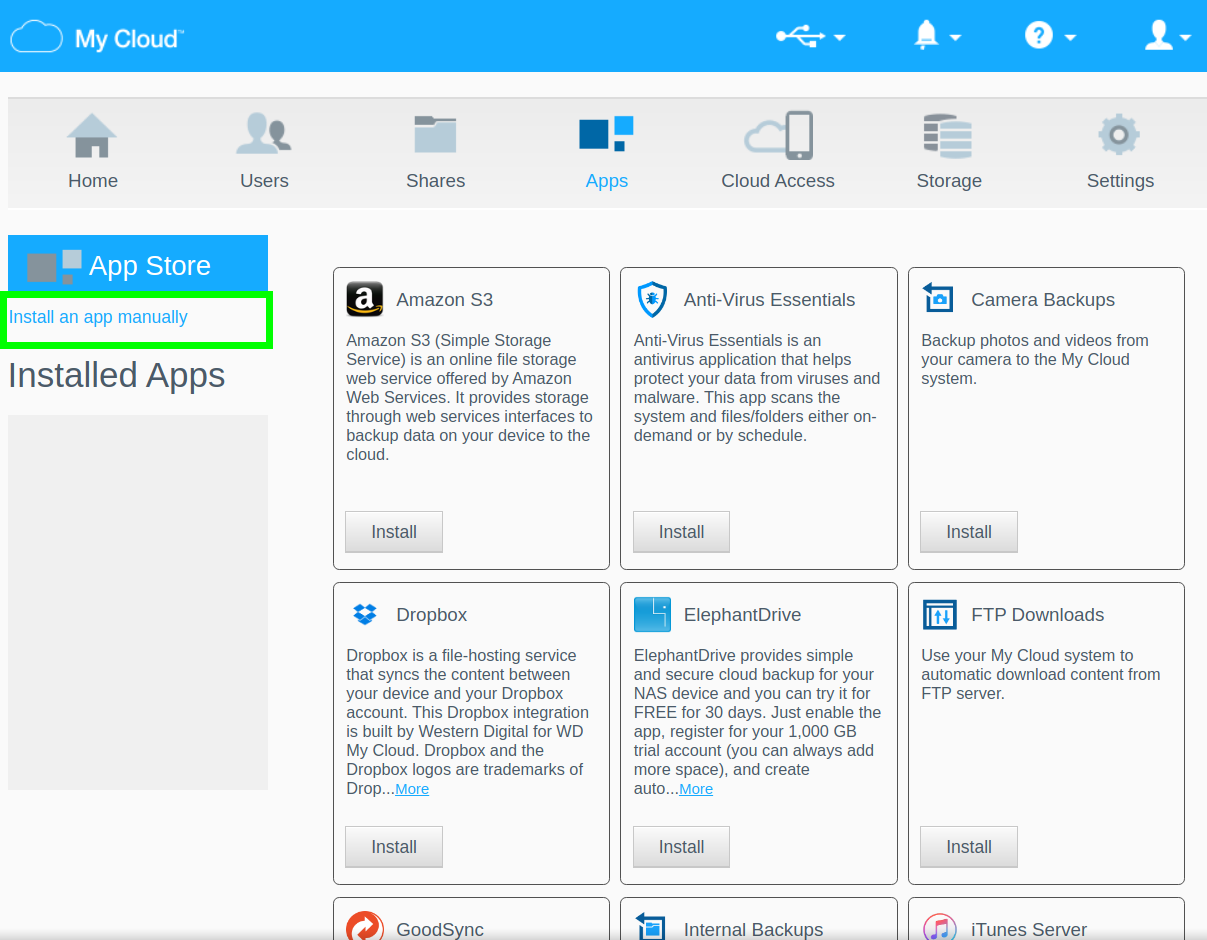 Simply download the applicable package available for your device model from the list above, then select the "Install an app manually" option. When prompted, select the update package you downloaded and install it onto your device. If your model number is unavailable, then OS5 firmware might not apply to your device. You can try installing ElephantDrive for OS3, see this article, or you can contact us for more information.
If you have any questions, then please contact us at "support@elephantdrive.com". Thank you.